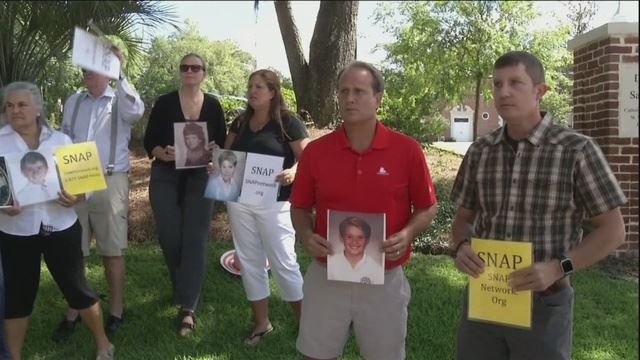 Prosecutors say a local priest used his position to molest children, and he admitted it in court. The victims got some closure, but more questions still remain.
Chatham County District Attorney Meg Heap says, "I think they've suffered by what's been done to them, by the trauma, and on top of it, I don't think the community believed them."
They are the two men victimized by Wayland Brown when he was a priest at St. James school in the late 1970s and 1980s. Those two men stood in court Tuesday as he pled guilty to abusing them.  Heap adds, "I believe there are more out there. I think it's their decision to come forward."
Heap says Chris Templeton and Allan Ranta are not alone. When the case first came out, she put out a hotline number for victims to call. One of the calls she got was all the way from Seattle.  The caller "witnessed in the 1960s the defendant molesting a young boy. I sent an investigator out there so I believe he's been doing this for many many years and we have multiple victims. Not multiple, many."
Read the full story here.