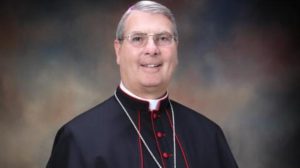 Savannah Bishop Gregory Hartmayer has recently released the names of priests he said are "credibly accused clergy" of sexual abuse.
There were 16 names released. This, in light of the national outcry recently of sexual abuse cases being disclosed and addressed by the Catholic Bishops Meeting in Baltimore.
Michael Corbett is a victims advocate for SNAP (Survivors Network of those Abused by Priests.) Corbett was also a victim of abuse in the Boston clergy scandal of the 1990s.
"This kind of transparency is something that we have been asking for a long time," he said.
But he goes a step further and questions the true intent of transparency.
"When these lists are published, there tends to be some discrepancy about whether or not the lists are complete and accurate," he said.
Defrocked priest Wayland Brown is now serving 20 years in a South Carolina prison for admitting to sexually abusing Alan Ranta and Chris Templeton.
Read the full story here.