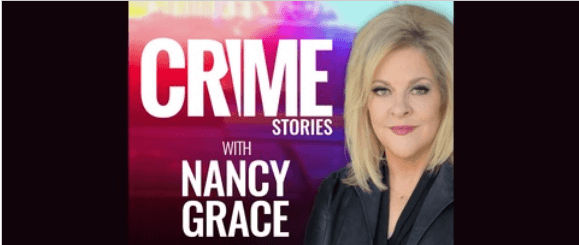 After months of illicit grooming over Snapchat, an 11 year-old boy stole a car and drove over 200 miles to live with a perfect stranger. When the boy stopped a police officer to ask him for directions, it was finally discovered that he was missing – and thus began a major federal investigation into the Snapchat child predator, who is still currently at large.
As one of Savannah's premier trial attorneys, Mark Tate was invited onto the podcast "Crime Stories with Nancy Grace" to discuss the circumstances of this shocking case. By regularly sharing his perspective on local radio shows, podcasts, and other forums, Attorney Tate has continued to cement his reputation as a skilled civil trial lawyer in Georgia.
Holding Adults Accountable for Child Neglect
A former prosecutor with a perfect conviction record, TV personality Nancy Grace is known across the United States for her investigative skills and legal reporting abilities. On her new podcast Crime Stories with Nancy Grace, she examines developing criminal cases and provides in-depth legal analysis. As a part of this format, Nancy Grace invites a wide range of legal experts, psychologists, activists, and investigators to offer their expert opinions.
In one of the most recent podcast episodes, Nancy asked Attorney Mark Tate to share his thoughts on who should take liability for the 11 year-old boy's actions. Noting that the parents had not even known about the child's use of Snapchat, Attorney Tate said that "there may need to be a Department of Family and Human Services investigation into how this child could be so negligently supervised."
When asked whether he would ever defend the Snapchat predator, Attorney Tate responded that luring a minor in this manner is utterly indefensible and should be investigated as a criminal case. However, he also noted that the man who lured this minor could be held accountable for civil charges too, and that he would be more interested in pursuing a lawsuit on behalf of the family.
"There are many cases, many right here in Savannah Georgia, where the criminal system… failed to get jail time," Attorney Tate added, mentioning that he had brought successful civil lawsuits against many different kinds of sexual abusers. Because the civil justice system has a different standard of evidence, it is sometimes easier for victims of child abuse and predatory behavior to receive a positive outcome.
Over 20 Years of Experience in Civil Litigation
Bringing more than two decades worth of personal injury and civil litigation experience, Mark Tate has become well known for his tenacity in the courtroom and compassionate approach during consultations. If you or one of your family members has suffered as a result of child sexual abuse or online harassment, you may have grounds to file a civil lawsuit and seek compensation for your losses. With care and understanding, Attorney Tate will help you get justice and peace of mind for your future.
Call (912) 234-3030 today for a free consultation at Tate Law Group, LLC.