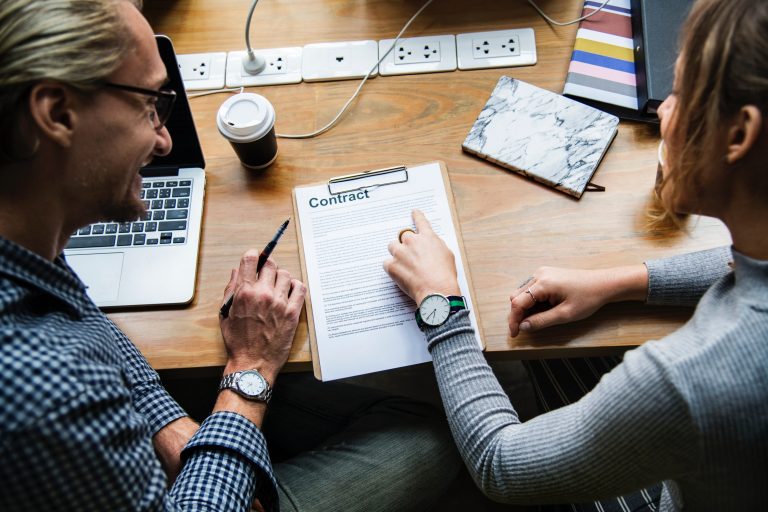 If a business has any legal contracts between suppliers, purchasing companies, contracted services, or business partners it may find itself in disagreement with terms and conditions.  You may be in a business contract dispute.
Some entities may feel entitled to certain assets of the business or there may be financial disputes among entities involved in legal contracts. A dispute can quickly hinder the operations of any business by reducing productivity or halting operations entirely. This is a very common occurrence across the nation and in the state of Georgia.
In today's modern economy a business contract dispute is seemingly inevitable for any company. Due diligence should be applied to any contract and steps should be taken in case an event may arise between entities. Always seek professional legal advice and guidance when entering into a contract. You can mitigate the resulting damages by staying vigilant on the circumstances that could lead to a dispute. the most important aspect to a steady resolution is by keeping an experienced professional on-call. Knowing these common situations can help your business avoid losses of profit and reputation alike.
Undefined or Unclear Contract Terms
Within any legally binding agreement, there can be certain aspects of any contract that are open for interpretation on either party's part when a disagreement arises. This is why great importance should be put onto the wording and clearest understanding of terms within an agreement and any stipulations should be presented as plainly as possible to all parties involved. Have your legal advisors define all the phrases unequivocally when creating a contract and likewise see to it that any drafting by another entity is defined without doubt.
Lack of Contingency Within an Agreement
All business conditions are subject to unseen outside circumstances. These problems can arise from ordering errors, shipping time-frame discrepancies, natural disasters, and resource acquisition. A great contract includes contingency plans in the instance of these unforeseen events. Make sure that the agreement includes leniency in your favor if an uncontrollable circumstance forces you to fall short of your part of the process. You certainly don't want to find yourself breaching your contract when a natural disaster shuts down commerce in Georgia. They especially impact a company when markets depend on the availability of overseas goods. Be sure to trace back every important detail in your business process that could affect the contracted product or service. It is better to have solid contingencies planned ahead than to pay attorney fees when a claim is filed against you for missing your agreed upon marks.
Hasted Adhesion Contract Drafting
Whether it's due to one-sided favor in a contract or careless oversight, a hasted drafting from an outside entity can cause ruin to any business relationship. Trust your own legal team first and foremost. A lawyer will have your best interest in mind. Don't count on your business associates to choose a reliable professional attorney. It's in your best interest to take ample time with your own legal counsel to review any documentation before moving forward. Even a small mistake in wording can cause irreparable harm to your good standing intentions. Even in time-sensitive occurrences, you should take the initiative to review, revise, and expound upon all contract terms before entering a binding contract. Be especially cautious when entering any adhesion contracts where the other party assumes no risks.
Improper Authentication
One of the most detrimental instances of agreement disputes arises from failing to notarize when signing. Without proper authentication from a licensed Notary Public, you can very easily find yourself and your lawyer in very serious legal battles to prove legitimacy of a contract. All agreements should be made in writing, with witnesses, and officially notarized according to state requirements. A contract or revision to a contract that is not authenticated can prove to be nearly useless without exact evidence to prove its validity.
If you are involved in a contract dispute or need a lawyer on hand to help avoid future disputes, contact Tate Law Group today at (912) 234-3030 or click here.