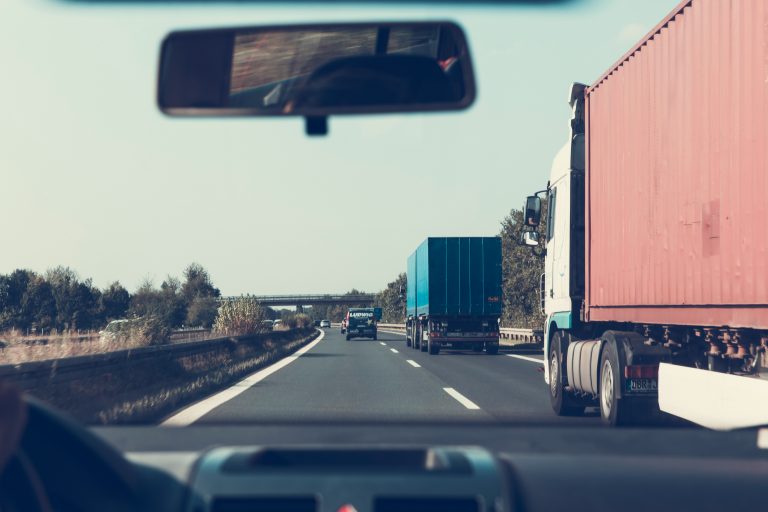 The average driver will be involved in three crashes during their lifetime, according to the National Highway Traffic Safety Administration. While some of these crashes may involve regular passenger vehicles, it's likely one crash will involve a large truck.
If this happens, the consequences can be dire. Since a large truck that is fully-loaded can be as much as 25 times heavier than a typical car, it can cause substantial damage, such as crushing a vehicle. A truck collision that occurs at high speeds is much more likely to lead to deaths from those in the car, while chances are the truck driver will walk away unscathed or with only minimal injuries. If you or a loved one have been involved in a vehicle crash in Savannah, Georgia, here are some ways to determine if you have a truck collision case or a car crash lawsuit.
Truck Crash Causes
While a typical car crash may be caused by such factors as excessive speed, distracted driving from talking on a cell phone or perhaps driving under the influence of drugs or alcohol, truck crashes can differ significantly in their causes. In most cases, crashes involving large trucks happen due to equipment failures that include defective brakes, driver inexperience, and driver fatigue. If you've been involved in a crash involving a big truck, always consult an experienced personal injury lawyer who specializes in these types of accidents.
Lawsuit Differences
If you have been involved in a car crash, the typical path to compensation involves filing a claim with the insurance company of the driver who was at fault. However, when involved in a truck crash, a claim is filed against the trucking company, since it is directly responsible for its truck and the actions of its driver. In these cases, it's important to remember other parties may be liable as well, so additional compensation may be obtained from them. To determine if this is an option, always consult a skilled personal injury lawyer with a track record of success in truck collision cases.
Accident Investigations
When a typical crash occurs between passenger vehicles, a limited amount of investigation is needed to determine the cause and who was at fault. Generally, a police report, video of the scene, and testimony from eyewitnesses offer enough evidence to adequately determine the accident cause. However, a crash involving a large truck often requires a much more extensive investigation. Not only will the wreckage need to be inspected, but an experienced truck accident lawyer will also closely examine the driver's log book to see if the driver had exceeded the maximum amount of time they were allowed to drive that day. The truck's maintenance records and company safety records will be examined as well, since these may show lapses that could have led to equipment failure or other factors that resulted in the crash.
Hire Crash Experts
If you or a loved one have been involved in a car or truck crash in Savannah Georgia, don't hesitate to contact a personal injury lawyer who specializes in these cases. By doing so, you'll get expert legal advice that could mean the difference between winning or losing your case.
In crashes involving big trucks, most truck accident attorneys will hire an accident reconstruction expert, who will examine evidence and create a presentation showing exactly how the accident happened. Rather than sit by and let others get away with their negligence, let a skilled personal injury attorney help you gain the full and fair compensation you deserve.
Tate Law Group has extensive experience with truck and car crashes in the Savannah, Georgia area.  If you have a claim, contact us today at (912) 234-3030 or click here.