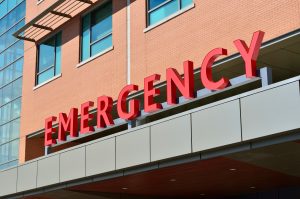 Experiencing an injury that results in you losing your job or your physical abilities is extremely mentally and emotionally taxing. When you have suffered a personal injury and want to pursue the matter legally with the court system, hiring a lawyer is essential. While it is possible to work with a lawyer on many issues, there are times when an attorney might refuse your personal injury case.
Your Claim Doesn't Qualify
Not all claims of an injury are taken seriously by attorneys, especially if you do not have concrete proof that your accident occurred on someone else's property due to their own negligence. In order for your case to qualify in court, you must prove that you sustained your injuries due to the negligent of another individual or place of business.
Insufficient Serious Damage
Lawyers who specialize in injury cases for compensation look at all aspects surrounding each claim individually. If the injuries you have sustained have not caused significant disruption or physical damage to your body, it is unlikely to find an attorney to take on your case.
Evidence of sufficient damage caused by an accident is essential whenever you are thinking seriously about pursuing your case in the court system. Visit doctors and specialists to gather your medical records and in-depth reports regarding the injuries you have sustained on someone else's property. Without evidence of long-term effects, attorneys are much less likely to feel eager taking you on as a new client.
Inability to Collect Money
Most lawyers who work with injury claims work on a contingency, meaning they only collect their traditional fees and charges once a settlement has been reached in your favor. If an attorney does not foresee you winning a large lump sum for the injuries you have sustained, they are less likely to willingly take on and pursue your case.
You've Met With Multiple Attorneys Already
If you have already met with two, three, or four attorneys regarding your injury without moving forward, you may find yourself stuck without representation. When other lawyers are not willing to work with your case due to insufficient evidence or injuries, finding an attorney who is open to your claim becomes even more difficult.
Speak candidly and openly when meeting with a lawyer who understands injury claims to receive straightforward advice about your options moving forward.
The Odds Aren't in Your Favor
Attorneys consider all aspects of a claim when taking on new clients. If the individual or place of business you plan to sue is not financially capable of providing a large lump sum payment, it becomes challenging to obtain a lawyer who is willing to risk wasting their time on your case. It becomes nearly impossible to work with an attorney who specializes in injury cases when the odds are economically not in your favor. Be sure to find a lawyer who you trust to act in your best interest.
Finding the Right Law Firm
Before filing paperwork for a lawsuit on your own, it is imperative to obtain a lawyer who has experience in the field of personal injury suits. Filing a claim on your own without legal representation presents a myriad of obstacles that may lead to missing out on monetary compensation.
Meeting with Tate Law Group could help you find a law firm willing to take your case.  With over ten years of experience with personal injury, Tate Law Group could be the help you need to seek the financial reward you deserve.
If you have sufficient evidence for your injury claim and want to meet with an attorney to take on your case, call our law firm to schedule your consultation today at (912) 234-3030 or click here.