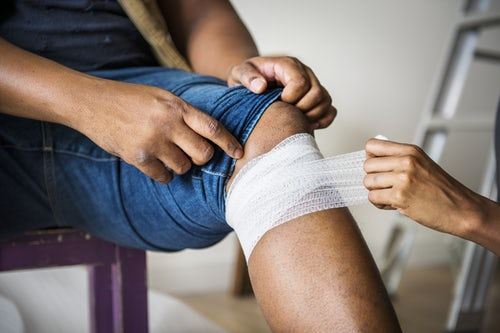 A personal injury case is a legal dispute that comes about after a person sustains an injury from an accident, whether it is a slip and fall, medical malpractice or car accident. When the incident was the fault of another party, the individual can file a personal injury lawsuit with the civil court to recover compensation for their medical bills, pain and suffering and other damages, such as to their vehicle if they were involved in a car crash.
If the individual resides in the state of Georgia, they can find the best accident and injury lawyer Savannah has to offer to help with their case. Frequently, a personal injury case may be settled in the following ways:
Formal Lawsuit: Many personal injury cases are settled in civil court. A plaintiff files a complaint against another person, business or government agency and alleges that the defendant acted in a manner that was careless and irresponsible, which led to the accident or incident that resulted in their injuries.
Informal Settlement: Many personal injury cases end up being resolved early through a settlement reached between the two parties. Often, this includes attorneys and insurance companies. The settlement is reached after a pattern of negotiation, a written agreement that states both parties will not take further actions and an agreement of a financial compensation amount that is paid to the plaintiff.
How Does a Lawyer Settle a Savannah Personal Injury Suit?
Once you have found the best accident and injury lawyer Savannah has to offer, settlement discussions will begin after the defense has performed a pre-trial investigation. This is frequently done when an insurance company is involved and involves discovery tools such as depositions and interrogatories. Having an attorney to represent you in a personal injury case is important because it ensures that your case is handled by someone who is not emotionally involved and by someone with the experience to deal with insurance companies. It will ensure that you get the best possible settlement and won't be shortchanged.
In many cases, mediation will take place between the plaintiff and defendant and their respective attorneys. Mediation can be done either with a judge not assigned to the case or with a private mediator. The process can take hours or even days. Mediation doesn't always work, but it is usually effective at getting a case settled.
Settlement negotiations can take a long time. However, it's important to not get discouraged by that because it usually means your attorney is fighting to get you the best possible compensation that you deserve.
What Compensation is Available in Personal Injury Cases?
Personal injury cases are considered compensatory, which means they are designed to compensate a plaintiff who was injured. This is meant to make the plaintiff "whole" again. There are certain damages for which the individual can receive compensation in personal injury cases. They include the following:
Medical Treatment: Personal injury cases always involve medical treatment and subsequent bills. The plaintiff is entitled to be reimbursed for any expenses they paid toward medical bills.
Income: If the plaintiff was unable to work and collect their wages, they are entitled to be compensated for it.
Property Loss: If the plaintiff's vehicle or other property was damaged after an accident, they are reimbursed for repairs or replacement at the fair market value.
Pain and Suffering: Many plaintiffs in personal injury cases are awarded compensation for pain and suffering.
Emotional Distress: In more serious accidents, emotional distress damages may be compensated to a plaintiff, especially if they continue to experience anxiety, fear, and problems sleeping.
Loss of Enjoyment: This is awarded when a plaintiff can no longer enjoy regular daily activities following an injury.
Loss of Consortium: This type of damage is awarded when the injury has a significant impact on the plaintiff's relationship with their spouse.
If you believe you have a claim for personal injury, it's important to retain an attorney. It's your best chance at recovering compensation for your injuries and other damages. Learn more about Tate Law Group's approach to Personal Injury cases.