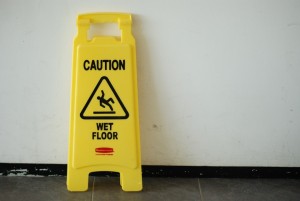 It is possible for a person to sustain injuries as the result of a natural disaster. In many situations, these people will be able to receive compensation for their loss through a personal injury lawyer who is conversant in all the pertinent regulations.
Acts Of God
These are considered natural occurrences that are not able to be prevented or controlled. This involves such things as tornadoes, floods, lightning, storms, earthquakes and more. When a person has a loss or an injury as a result of an act of God, it's possible for them to be covered by their insurance policy. Some individuals may live in areas that require special types of insurance such as flood or earthquake insurance. Should an individual not have the special type of insurance coverage, they have major problems recovering their losses. If a natural occurrence is made worse by negligence or an intentional action, a personal injury lawyer will know how to pursue this to get their client fair compensation.
Insurance Claims
When a person experiences an injury and property loss as a result of an act of God, they will probably have to deal with an insurance company. Unless someone is very familiar with the insurance industry, they may not realize the goal of an insurance company is to pay as little for a claim as possible. A person's insurance policy can be complicated and a challenge to understand. Making an innocent mistake filing a claim could cause serious problems. A Savannah personal injury attorney has the knowledge and experience necessary to get a person a fair settlement from any insurance company.
Premises Liability
One of the major aspects of being injured during an act of God is premises liability. This is the area of the law that holds a business owner or property owner responsible to make their property safe for anyone who goes on it. This duty may change depending on the type of disaster that hits a particular area. Should a person become injured during a disaster because of the unsafe condition of a business owner or property owner, they will have a right to fair compensation.
Analyzing the Case
An experienced personal injury attorney will have the knowledge and experience to carefully analyze the facts of a case involving an act of God. They will know who is the responsible party in a case. If a person's home is lost because of a wildfire, the guilty party may be an individual who was negligent with a fire, disposing of a cigarette or other reason. Should an area prone to natural occurrences such flash flooding or icy road conditions not have warning signs posted, a personal injury attorney will know who is responsible for a client's injury, property damage and more.
Class Action Lawsuit
It is possible for entire groups of people to be affected by an act of God and all have their damage caused by the negligence of others. In this case, a class action lawsuit is able to be filed on behalf of all the people who have experienced injury and damage. A class action lawsuit can involve a large number of plaintiffs. An example would be if the negligence of local government led to a sewer system backing up during a severe rainstorm causing flooding. When such a natural disaster occurs, people can be injured and experience property damage. A class action lawsuit is a way for large numbers of individuals to get fair compensation for their loss.
Personal Injury Attorney
When a person uses the services of a personal injury attorney, they will not have to face the extensive claims experience of insurance companies. They can focus on recovering from an act of God. They will be able to spend their time working on getting back to their regular life and know they will be receiving fair compensation.
Tate Law Group has been pursuing the interests of injured parties for a long time here in Savannah and the low country of Georgia. We know the hazards of living here and understand the legalities of personal injury from natural occurrences.