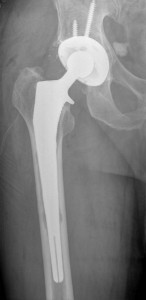 The past decade has witnessed an exponential increase the number of people replacing their damaged hips or knees. With such developments, a number of failures have been reported. The popularity and demand for these surgeries has increased something that has also seen a sharp increase in the number of complaints reported. From the amount of recalls DePuy recorded in 2006, thousands of patients have continued to file lawsuits claiming the medical devices are highly defective. The following things are worth noting.
1. Few Hip and Knee Cases are Reported
Researchers believe that data on hip and knee replacement surgery is usually limited to revision surgery. This means the number of complaints from knee and hip replacement patients is only the tip of the iceberg. Most patients suffer disability and pain without undergoing reconstructive surgery.
2. The Important Role of Scientific Researchers
Knowledgeable critics and legal experts have played a key role in forcing DePuy and other manufacturers to own up to their mistakes. Depuy was forced to acknowledge products' shortcomings when a British study reported a failure rate of up to 49% within just six years. Previously, the firm had reported only a 13% failure rate before an internal email surfaced during court proceedings indicating they knew this detail before issuing a recall in mid-2010. If you experienced one of these device failures, we advise you to contact an experienced DePuy Hip Replacement attorney.
3. The Noteworthy Settlements and Verdicts
So far, there have been few hip and knee replacement lawsuits going to trial. In some, judges have ordered for new trial based on new evidence in favor of the plaintiff. DePuy has offered an average of two hundred thousand dollars per case to resolve hip and knee replacement lawsuits outside courts. However, lawyers have rejected the settlements in favor of seeking much higher award through the court system.
4. The Eligibility to File a Knee or Hip Replacement Lawsuit
If you have had any hip or knee replacement reconstructive surgeries, you can contact a skilled product liability lawyer like those at Tate Law Group to learn more about filing a case. You may be entitled to compensation to cover your medical expenses, rehabilitation, and loss of past and future income among other things.
5. There are Thousands of Cases Pending
There are over 10,000 DePuy lawsuits pending in state and federal courts. In some instances, juries have awarded plaintiffs millions of dollars in damages, but there are still many others they consolidated into multi-district litigation for cost-effectiveness and pretrial efficiency.
Controversies Surrounding DePuy
In recent years, several articles have been published about the failed hip and knee replacement procedures and their surrounding medical lawsuits. This has caused an understandable reaction of uncertainty and anxiety among thousands of patients in Savannah; GA and nationwide. DePuy's highly marketed ASR implant was the center of this controversy.
The implant failed to a greater percentage resulting from design issues that have been uncovered and proven in multiple scientific and research articles. Despite the early warning signs, DePuy continued to market the implant as late as 2006. Due to piling pressure, DePuy eventually pulled it down in 2010 only after the story was continuously published in the New York Times.
After several lawsuits, DePuy agreed to cater to the revision surgery on any patient with a failed implant due to design flaws.
It is Essential to Have a Personal Injury Attorney on Your Side
The best attorneys believe that getting satisfaction from the company that harmed you. Finding a personal injury attorney to represent you isn't complicated. The Savannah personal injury lawyers at Tate Law Group will do everything to simplify the process for you, routinely assess your needs, uncover injustices that have been done to you throughout the medical lawsuit, all while aggressively seeking compensation for the harm incurred. We offer regular updates regarding the process including information and news of other similar cases about the products, to effectively prove that this company has wronged you.
Every plaintiff has the potential for their DePuy injury lawsuit to go to trial and get potential damages awarded. This means that if you have undergone a procedure that has caused you harm involving a hip or knee replacement, you should report it to Tate Law Group so that we can bring the company who manufactured your faulty implant to justice. Tate Law Group understands the severe toll this defective product can have on people, and we are committed to fighting for your rights in Savannah and coastal Georgia.