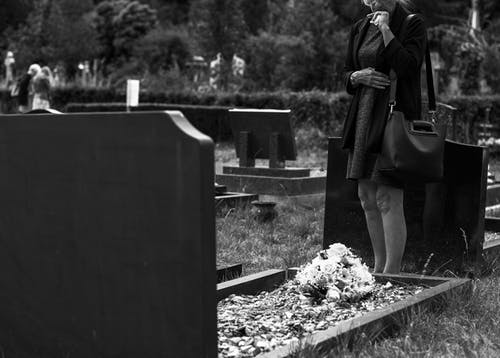 Survivors of those who've died due to the fault of another person or private entity may be entitled to compensation through a wrongful death lawsuit. The loss of a loved one brings about many personal and financial burdens to survivors, such as the cost of burial, lost income, and lost companionship. Survivors of someone who has died due to the legal fault or negligence of another have the legal right to make a civil wrongful death claim in court.
However, there are many caveats as to who can file, who can be sued, and what types of damages are covered. It's imperative that you understand your rights and limitations following the wrongful death of a loved one.
Who Has A Legal Right To File A Wrongful Death Lawsuit?
Today, all states have enacted laws to allow survivors or representatives of the deceased' estate to sue for civil wrongful death damages. However, each state's statutes are quite different as to who may file the suit. A wrongful death lawyer Savannah GA can help if you need to know the laws applicable to your area.
Broadly speaking, most states use one of two systems:
The Lord Campbell System
This system allows wrongful death claims to only be brought by the deceased's designated beneficiary. The state's specific statutes will classify what classes of person/people are considered designated beneficiaries and in what order, or priority, their right to file exists. This is referred to as first class, second class, and so forth designated beneficiaries.
The first class will hold the exclusive right to bring forth the lawsuit unless there aren't any survivors within that class. When there aren't any living members of a class, then the right falls to the next class of designated beneficiaries. If none exist within any of the state's statutes, then no one has the right to the lawsuit.
Examples of designated beneficiaries include:
Spouses, children, adoptive children, and parents of unmarried children – immediate family.
Siblings and grandparents – distant family.
Domestic partners and common law partners.
Parents of a deceased unborn or stillborn child.
Wards and other financial dependents of the deceased.
The Loss-To-Estate System
Some states have a loss to estate system in their statues, meaning the deceased person's estate alone has the right to file the lawsuit. This responsibility falls to the estate's personal representative/executor, who's appointed as such by the probate court to act as administer over the deceased person's assets.
Any amount recovered from the lawsuit goes directly into a special trust to be disbursed the designated beneficiaries.
Who Can Be Sued For A Wrongful Death?
Wrongful death claims involve many different types of incidences from vehicle accidents and workplace accidents to medical malpractice and product liability. The incidents may be the result of a single or multiple people, businesses, professional entities, or government bodies either failing to act, acting negligently, or acting with intent to harm.
Let's say a drunk driver visited multiple bars before getting on a faulty road and crashing into your loved one, who died during the incident. The wrongful death lawsuit may be filed against multiple parties, including the drunk driver, the roadway engineer, the agency that failed to properly notify drivers of a road hazard, and whoever provided the alcohol to the clearly inebriated driver.
Certain parties and government agencies have been granted immunity from wrongful death lawsuits. This list varies from state to state, and there are certain federal laws that provide nationwide immunity. An example would be recent federal laws that provide immunity to railroad collision defendants. The best way to determine who can be sued in your area is to contact a wrongful death lawyer in Savannah GA.
What About Damages In A Wrongful Death Suit?
Some states provide a monetary cap on wrongful death damages, meaning that plaintiffs can only get so much from a defendant regardless of the extent of damages. This is especially true of medical malpractice claims.
There are four general types of damages that may be awarded:
1) Economic
Financial contributions and expecting earnings the deceased would've made if not wrongfully killed.
Goods and services the deceased would have contributed.
Loss of benefits, such as retirement plans and medical coverage, the deceased would've supplied.
Funeral expenses.
Medical bills from death.
2) Non-economic
Mental anguish experienced by survivors.
Pain and suffering experienced by survivors.
Consortium loss.
Care, protection, nurturing, advice, training, etc losses.
3) Punitive damages
While often not applicable or permissible in some states, these are damages designed to financially punish the defendant for his/her negligence or intentional harm to the deceased.
4) Attorney Fees
Some states allow for the survivor plaintiff to recoup attorney fees and costs related to the lawsuit.
How Are Damages Calculated?
The economic damages are generally calculated in a straightforward way. The non-economic aspects are more complicated as they are assigning a dollar value to intangible areas like care a homemaker provides inside the home or pain and suffering from the loss. Sometimes economists, psychologists, and actuators are used to help assign a proper value.
Is There A Time Limit For Filing A Wrongful Death Lawsuit?
Yes. Each state has a statue of limitations of wrongful death cases. While this often varies per state, most state statutes require the suit be filed within one to two years of either/or the date of the incident or when the wrongful aspect was discovered. There are a number of caveats to each state's statute of limitations in general and in considering who it is at fault. The best way to determine how quickly you must act is to contact a wrongful death lawyer Savannah, GA.
Ensure Your Rights Are Protected
Wrongful death lawsuits are complex, involve a lot of legal jargon, vary greatly by state statutes, and often involve a significant amount of compensation. The best way to ensure your rights are acted upon properly and protected is to contact an experienced attorney in your area. Most firms offer free consultations to determine your rights and what path best protects your compensation.