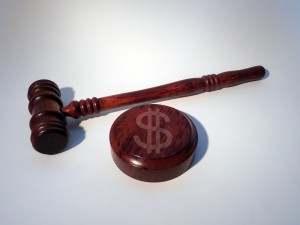 Cases of product liability stem from items that are designed, made or perform in such a defective way that it causes serious harm or death to a consumer. This is not uncommon, but you want to make sure that you are aware of the law when it comes to product liability in Savannah GA. Injuries may heal and life moves on, but manufacturers should be held liable for defective products that are made and sold to the public.
Types of Product Liability Cases
There is a wide variety of product liability cases that make it to court each year. Even more are filed that end up reaching a settlement. Any product that you can buy is taken on faith by the general public to be safe and not cause injury or death. This is not always the case. Below is a list of some of the cases that can be filed against the manufacturer of a defective product:
Electrocution hazard
Unsafe toys and children's clothing
Defective cars or trucks
Unsafe medications
Poorly designed furniture or appliances
Mesothelioma causing products
Any item that causes serious injury or death
The field is fairly wide open when it comes to product liability cases, but the more serious the injury and the more reported cases there are, the stronger the case will be.
When Should You File a Defective Product Suit?
There are limitations for filing a product liability suit, so time is of the essence. Make sure everything is documented and start a running list of notes in regards to anyone and everyone you talk to about the injury or death. Keep all related bills to show the damages as they add up. Take as many pictures as you can of the item in question and the injuries sustained.
Dealing With an Insurance Underwriter
Manufacturers all carry insurance to protect them in cases of product liability. Once a complaint is made the insurance underwriter will send out an assessor to scope out what the situation entails. There is often a lot of money on the line and they will try and dig up information to use against you in court. Be smart and limit what you say. At this point, it is time to consult a lawyer.
Why You Need a Product Liability Lawyer
There is a lot of legal paperwork and court documents that have to be filed before a product liability case can go in front of a jury. It is imperative to have an experienced lawyer that has handled product liability in Savannah GA. They will be familiar with the state and federal laws that pertain to each type of product liability and how to best go about presenting your case. You can rest easier knowing that an expert in the field of product liability is on your side.
When you or a loved one has been hurt or killed by a defective product it is time to seek out legal recourse and compensation. You need to find a qualified lawyer that is familiar with the intricate nature of product liability. Contact a legal expert today and see what they can do to help you and your family get life back to normal. It is the best investment you can make for your financial future.
Tate Law Group of Savannah GA is ready to hear about your case if you think you might have one. Have you been injured or made sick by a publicly available product? It may be worth your time to check into it. Call Tate Law Group or click on us today!