Savannah Opioid Lawsuit Attorneys
Taking the Lead in the Fight against the Opioid Crisis
Opioid litigation holds drug companies responsible for contributing to the nation's opioid epidemic. Tate Law Group, LLC's opioid injury attorneys continue to file groundbreaking lawsuits in Savannah for personal injuries as well as local government economic losses.
What Are The Most Common Types of Opiod Drugs?
How the Opioid Crisis Hurts Everyone
The History of Opioid Drugs in America
Tate Law Group Takes the Lead In the Opioid Crisis
Tate Law Group, LLC has remained at the forefront of this battle. We have represented government agencies and healthcare institutions — including the cities of Brunswick, Pooler, and Richmond Hill, as well as Chatham County – that are looking to recoup damages from the opioid epidemic.
Mark Tate is a preeminent legal authority on the unfolding legal ramifications from the Opioid crisis. He regularly appears on KABC with Dr. Drew and is interviewed regularly by local and national media outlets.
Mark Tate and his law firm have represented individuals and municipalities throughout Georgia who have suffered because of the opioid crisis. Call (912) 333-3915 now to schedule a free consultation!
What is the Opioid Crisis?
The United States is facing one of the most devastating health crises in history. Opioid addiction has become the leading cause of death in people under the age of 50 — due to a 300% increase in opioid prescriptions since 1999. To date, more than 600 state, county, and city governments have filed opioid-related lawsuits. Thousands of individuals and families suffer, especially in lower income areas. In some areas, there have been reports of more opiate prescriptions than people in city, county or state lines.
The situation has become so dire that the White House administration declared opioid abuse to be a national health crisis. Lawsuits continue to be filed against opioid manufacturers, distributors, medical institutions and individuals who allegedly over-prescribe opiates.
What Are The Most Common Types of Opioid Drugs?
Heroin. This well-known opioid drug is made from morphine, which comes from the seed pods of poppy plants grown in parts of Asia. It rapidly enters the brain and controls feelings of both pain and pleasure. The drug, which is injected, sniffed, snorted, or smoked, is often cited as the most-used drug of those in the entertainment business.
Heroin is highly addictive, meaning that users quickly develop a more frequent need to take the drug as well as what is called a "substance use disorder," or SUD. At that degree, the users may develop health problems as well as the inability to meet such responsibilities as work or school.
Oxycodone. This "pain medication" is said to be the most widely used opioid in the United States, with an estimated 22 million or more people taking it annually in a "non-medical" way. It became available as a painkiller in the United States in 1939 but was classified as a Schedule II drug in the 1970s. That labeled it as likely to be used for abuse and addiction. Oxycodone is said to be the most used drug for former heroin users, partly because it is much cheaper to attain.
Fentanyl. This odorless, flavorless, white, synthetic painkiller is said to be so potent that someone who tries to help an overdosed user may also become overdosed just by inhaling a small amount. Fentanyl is also said to be increasing in use in the cities because it is cheaper and easier to maintain and easy to conceal.
If you think you may have a case involving opiates, contact our Savannah opioid injury lawyers today by calling (912) 333-3915.
How the Opioid Crisis Hurts Everyone
According to a study in the American Journal of Public Health, an estimated 510,000 Americans could die from the Opioid Crisis and related deaths — including needle-transferred diseases and rampant addictions. The problem seems to be more pervasive than ever. 2017 was a year for the highest drug overdose-related deaths according to the Center for Disease Control.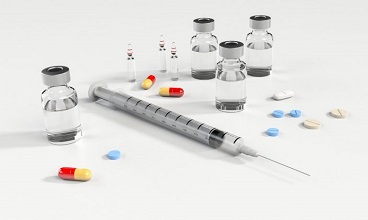 Addicted individuals, family, and friends can suffer in many more ways:
Financial Strain
The estimated financial cost of opioid addiction varies with some studies estimating as low as $10,000 per patient and the White House reporting as high as $30,000 per patient. These costs are relative to healthcare costs associated with addiction treatment, not the accrued cost of the addiction. There also added financial burdens placed on hospitals, municipalities, counties, and states.
Beyond medical, people suffering from addiction often lose their jobs, homes or access to loans due to the financial strain caused by their opioid addiction.
Job Loss
Addiction and unemployment are often closely related. The Substance Abuse and Mental Health Administration (SAMHA) reports that in 2016, opioid abuse was reported in 9.1% of adults over 18 who are unemployed as opposed to 4.7% of adults employed full time. It is undetermined if unemployment or addiction leads to the other. Without a job, addicts can be left without financial support or health insurance, leading to further struggles and, perhaps, a more advanced addiction.
Strained Relationships
As with any addiction, relationships can be strained or lost over time. Without strong relationships, addicts often are drawn to a more dangerous lifestyle. Loss of friends and family may also prevent a person from seeking help with their addiction and access to financial means to support treatment. In more severe cases, addiction can be grounds for divorce or custody re-arrangement.
Other Health Issues
Opioid addiction can lead to many other health issues including but not limited to HIV/AIDS, mental disorders, infections, organ damage, and seizures. Some of the related health issues may be treatable or reversible with ending opioid use. However, with these other health issues, opioid addicts may face adverse effects for the rest of their lives.
The History of Opioid Drugs in America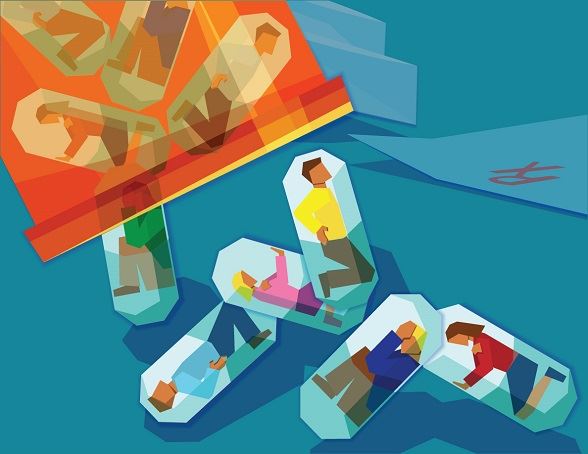 Americans have been using opioids for a long time, such as for back pain relief in the Civil War of 1861-65. Today, however, the use of these drugs has turned into an American health crisis. As an example, in 1988, about 5,000 overdose deaths were recorded in the United States. In 2016, the overdose death record from opioids listed more than 33,000 Americans. The Opioid Crisis is taking over the United States, one pill at a time.
The drugs called opioids were introduced mainly as pain relievers. Over the years, that sought-after promise has led to drug overdose and government regulation. In the 1990s, pharmaceutical companies who promoted the drugs were reassuring in their assertion that opioids would not become an addiction for users. By the early years of the 21st century, it was becoming obvious that the pharmaceutical companies were wrong. Addiction resulting from the use of these drugs was becoming obvious – and deadly.
Growth of Pill Mills
The increasing use of opioids in the general population has led to the growth of so-called pill mills. These are businesses that are mainly in the business of prescribing narcotics. Prescription opioids are very popular in the pill mills, which may be a clinic, pharmacy, or a doctor.
The pill mill is known to prescribe medicines for non-medical reasons, and prescription opioids head the prescription list because they are cheaper than other drugs and fairly easy to get. Oxycodone usually heads the most popular list. Fentanyl and morphine are also sought-after items.
What Can I Do?
The opioid crisis and the problems that may result are increasing in the United States. The U.S. Department of Health and Human Services (HHS) has established priorities to fight the danger. They include improving recovery services throughout the country and publicizing the use of overdose-reversing drugs.
If you or a loved one has been affected by the Opioid Crisis, you may be entitled to compensation. Tate Law Group is honored to represent individuals and municipalities in legal suits regarding the Opioid Crisis and opioid addiction.
If you believe you have grounds for a case, contact Tate Law Group today at (912) 333-3915 or by clicking here.