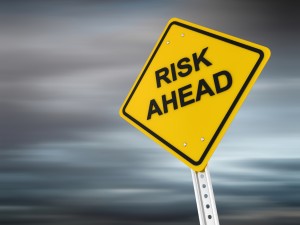 For many years asbestos was considered to be a workhorse material since it was thought to be the best possible substance for use in products ranging from the brakes on automobiles to insulation on military and commercial ships and even in fire-resistant blankets that were used by fire departments across the country. Evidence began to emerge in the early 1960s suggesting that this substance was related to the development of a rare type of cancer called "mesothelioma," which develops in the cells lining of the chest and abdominal cavities.
Medical research eventually later revealed that about 80% of all patients who developed mesothelioma had a history of exposure to asbestos-containing products on their jobs or had lived with someone who was exposed to it at work. The association between the two is now so well-established that the two are presumed to exist on a one-to-one basis and are sometimes referred to as "asbestos-mesothelioma syndrome" (AMS).
Cases of AMS are recognized as being very difficult to treat with anti-cancer chemotherapy and radiation. Surgery is often not an option since AMS is usually quite extensive by the time that it is detected and often completely surrounds vital organs such as the heart or lungs.
Although many of the companies that were involved in the mining of asbestos, or used it in their products, have either gone out of business or have discontinued its use the remaining companies and their insurance carriers have established multi-billion dollar trust funds to pay for the medical expenses of AMS victims and to compensate their families for the victims' untimely deaths.
To file a mesothelioma-related lawsuit, a plaintiff must have a confirmed diagnosis of AMS and a confirmed history of exposure to asbestos-containing products. In the event the victim has died, a surviving spouse or child may file a wrongful death lawsuit. In some cases, a spouse or child of an exposed worker who later develops cancer may also file a lawsuit.
The problem that many personal injury victims will face is due to the fact that AMS can develop several decades after exposure and that there is no way to determine how much exposure is needed to produce cancer years later. This may lead to problems since there are time limits that specify what periods of time in which an AMS lawsuit must be filed or run the risk of being thrown out by a court.
These time limits are known as "statutes of limitations" and will vary from state to state. In Georgia, the statute of limitations for a personal injury claim is two years from the date the injury occurred or the first day the injury was first diagnosed. In South Carolina, the statute of limitations for personal injury is three years from the date of injury or from the date the injury became known.
Filing an AMS lawsuit can be quite complicated for a variety of reasons, many of which are due to problems with either proving exposure or the expiration of the statute of limitations. Although these issues may present barriers that are difficult to overcome, these issues can be often be resolved after a consultation with a personal injury and wrongful death lawsuits where AMS is accepted as the cause of death. Those considering a lawsuit for an existing AMS case or on behalf of the estate of a deceased AMS victim should contact an attorney with experience in such lawsuits to arrange a consultation and to review the legal options that may be available.
Protecting the public from asbestos and other dangerous products is the job of many different kinds of experts, but the personal injury attorney is able to apply legal standards and precedents to each case, holding responsible agents accountable. If you think your life has been negatively affected by asbestos or a similar dangerous product, let Tate Law Group know about it.