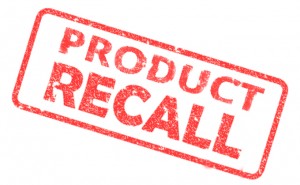 Product liability claims are often some of the most famous lawsuits because they relate to the brands that many consumers use on a daily basis. However, most product liability lawsuits don't wind up making the news! Many people are injured each year by defective products. Under the law, people who are injured by these defective products may be able to recover compensation for injuries and damages caused by the product.
A relatively new area of law, product liability developed alongside the mass production of goods on the market. A product liability lawsuit in Savannah, GA or elsewhere in the U.S. requires you to prove some basic points: that the product caused your injury, that you were injured, that the product was actually defective and that the maker had a duty to prevent these problems. There are three kinds of product liability claims available:
Negligence. In a negligence action, you must show that the maker knew or should have known about the problem.
Strict product liability. In this case, the issue is that the product itself is unreasonably dangerous. In these cases, proving negligence or defect is not necessary.
Breach of warranty. This is when a manufacturer promises that a product has certain characteristics, yet the product fails to meet the promised conditions, causing injury.
One of the largest product liability claims in U.S. history is the lawsuit against Philip Morris for tobacco products, alleging that cigarettes caused lung cancer and that the tobacco company's failure to warn consumers led to tobacco addiction. Philip Morris was originally ordered to pay $28 billion in punitive damages as well as $850,000 in compensatory damages. The punitive damages award was later reduced to $28 million.
Many large cases are filed as class-action lawsuits, which include not only one injured individual but are filed on behalf of every person who could have experienced this injury. One lawsuit which involved over 176,000 people was filed against Owens Corning related to mesothelioma, cancer, and death caused by asbestos building materials. The company paid $1.2 billion to settle the claims.
One of the most famous cases in product-liability history is the McDonald's hot coffee case. Many people have heard of this case as a spurious example of product liability or a greedy consumer; however, in reality, the 79-year-old woman injured in this case required surgical skin grafts and a seven-day hospital stay to address her third-degree burns. And while the victim of the burns, Stella Liebeck, was originally awarded $2.7 million, the award was later reduced to $480,000 which barely covered Mrs. Liebeck's medical and legal bills.
While these are some of the best-known examples of product liability, many people have interacted with defective products that have the potential to cause serious injuries. For example, some kinds of medication later withdrawn from the market, such as Vioxx, have been the cause of successful product liability claims. Millions of consumers drove defective Toyota vehicles with accelerators that got stuck under the cars' floor mats. Many more consumers have purchased building material or chemical products made with ingredients, like asbestos, now publicly known to be harmful to human beings. If you have suffered an injury because of a dangerous or defective product, talk to a lawyer about the potential of a product liability lawsuit Savannah GA. A skilled product liability lawyer will go over your case and see if there is potential to seek compensation for the damages you have suffered.
Tate Law Group has represented plenty of clients in suits proving that a product was defective or the company was liable for negligence. Thinking about a product liability lawsuit Savannah GA? Give us a call.